The Hungry Guest is celebrating its 10th anniversary of serving locally sourced produce in the community.
The name behind the brand was the concept of Nicola Jones, who on arrival in Petworth and on the search of seasonal, local artisanal foods launched The Hungry Guest Artisan Food Shop named after one of her 'hungry guests'!
The Hungry Guest food shop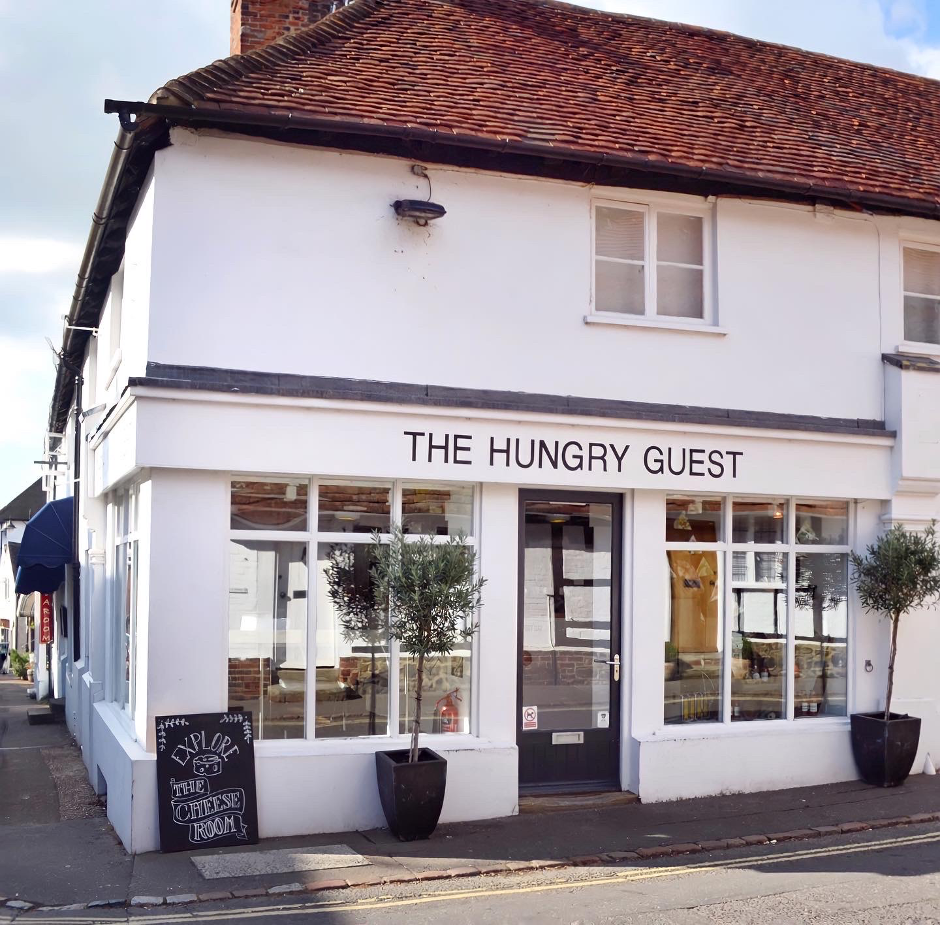 It has grown out of her passion for eating excellent locally sourced food and celebrating small scale producers.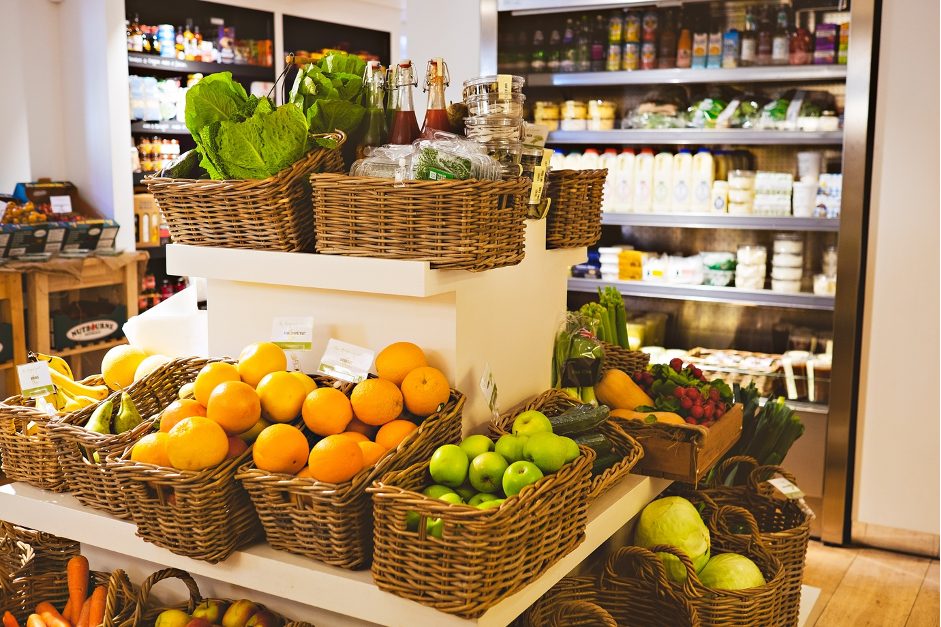 Soon arrived the Hungry Guest Bakery, The Hungry Guest Butchers, The Hungry Guest Fishmongers and HG Cafe situated beside our Newlands House Gallery, another part of the family of businesses. The Hungry Guest Artisan Food Shop includes a one-of-a-kind glass walled cheese room, The Hungry Guest Cheesemonger. The vision has grown beyond Petworth with The Hungry Guest in West Malling, Kent and shares the same values and love of artisanal foods.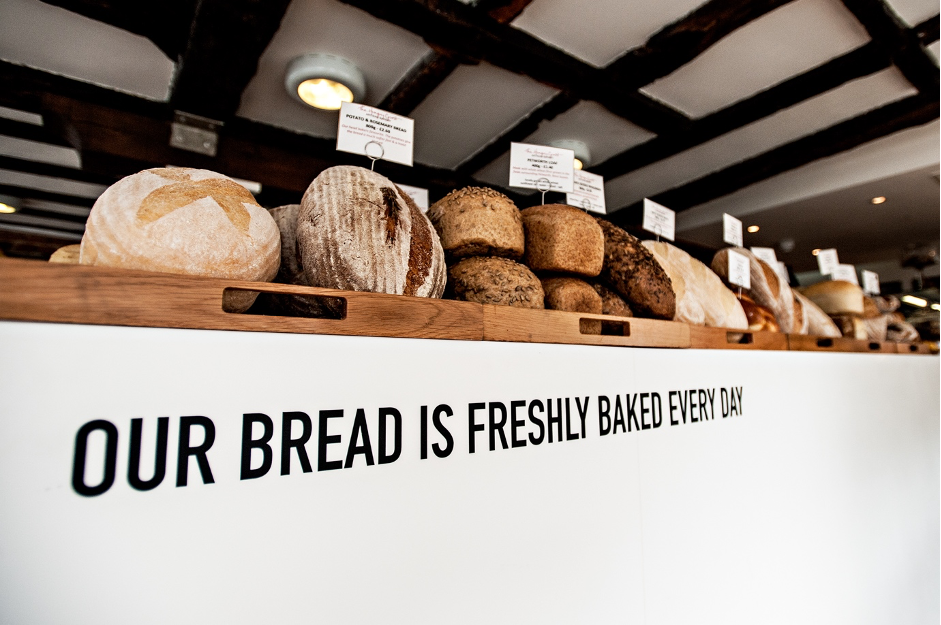 Looking to the future
Looking to the future and with the support of The Hungry Guest's growing community we are celebrating the launch of our latest Hampers, and with each Hamper sold this will contribute to growing an Agri forest at our Mereworth Farm in Kent.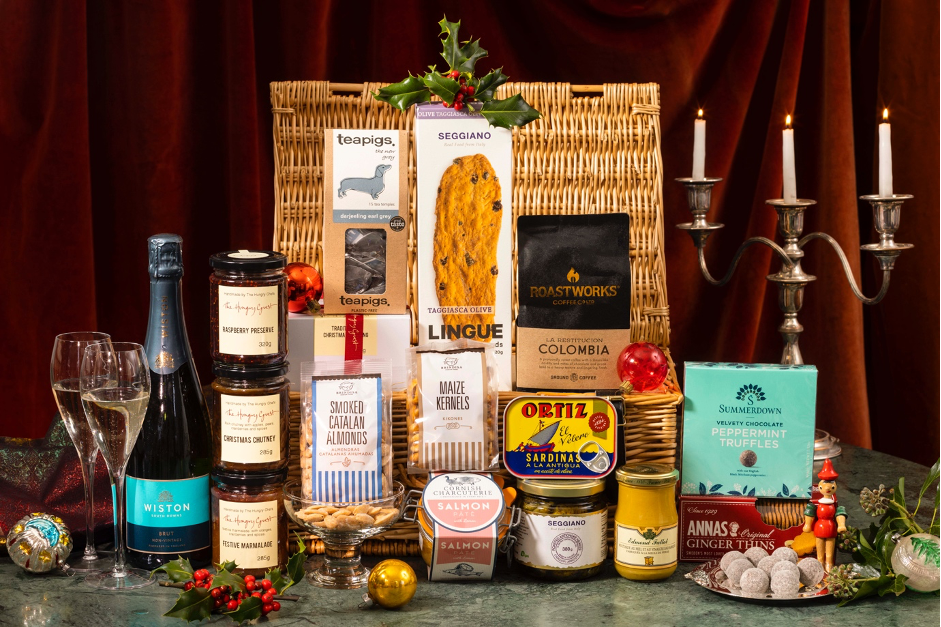 Home delivery service
The Hungry Guest continues to strive for excellence and serving the community, especially through the pandemic. Please see our current delivery times.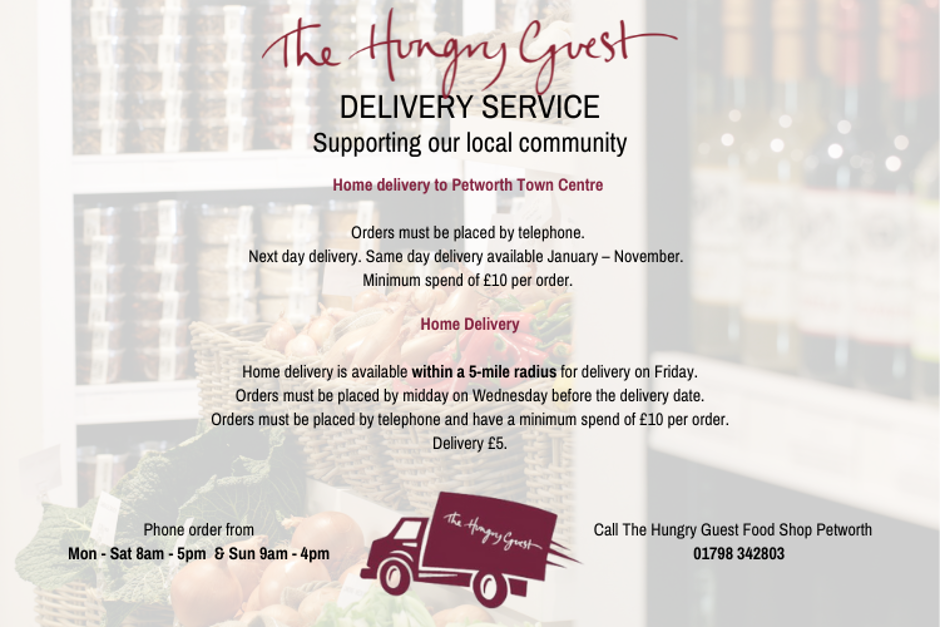 We would love to welcome you to our Hungry Guest outlets, for more information on where to find us along with our opening times, click here.