Planning to visit Petworth this festive season? Book to eat, shop, stay and make merry this Christmas at our Petworth Places festive events.
To help you make the most of the joyous festive season, here's a round up of what' s on and all the things to look out for when visiting Petworth.
The Hungry Guest Festive Street Party 17th November 6pm-8pm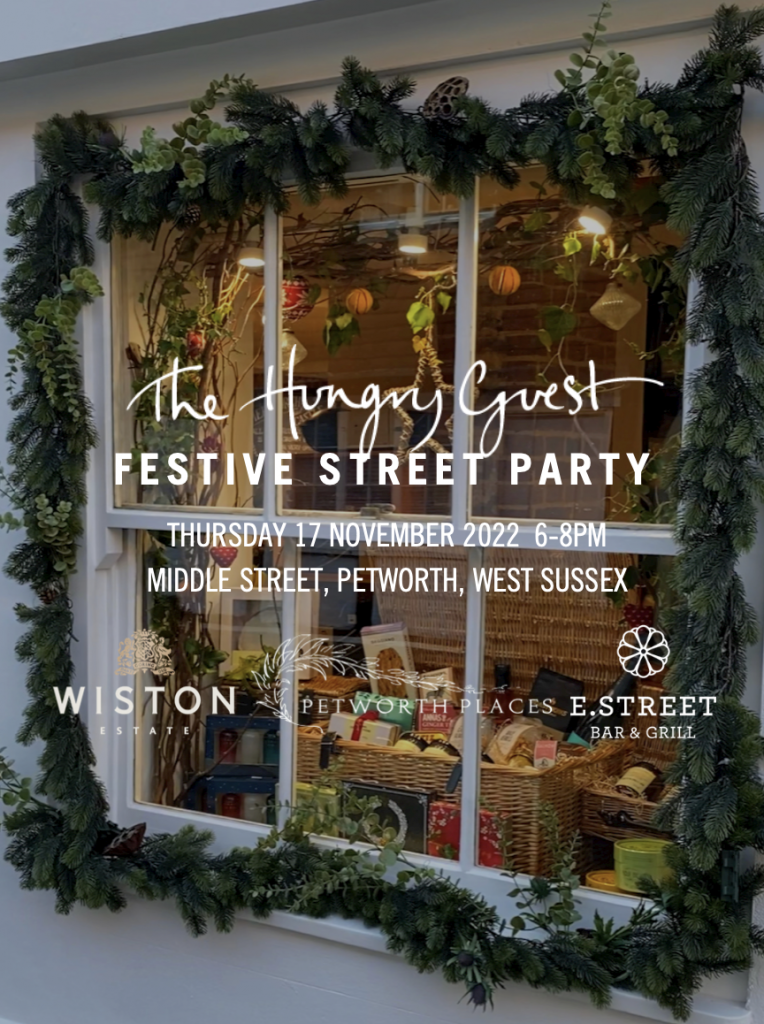 Join us for some festive merriment at The Hungry Guest Festive Street Party tomorrow. It is a free event welcome to all from 6pm-8pm at The Hungry Guest in Petworth, with live music, meet the producers and Wiston Sparkling Wine and Oysters at E.Street Bar & Grill to start off the Christmas festivities.
We will be showcasing the finest of The Hungry Guest Hamper and Gift range and be raffling a The Hungry Guest Hamper to support and create awareness for the local Sylvia Beaufoy Youth Club.
The Angel Inn Wreath Making Workshop 6th December 10:30am – 12:30pm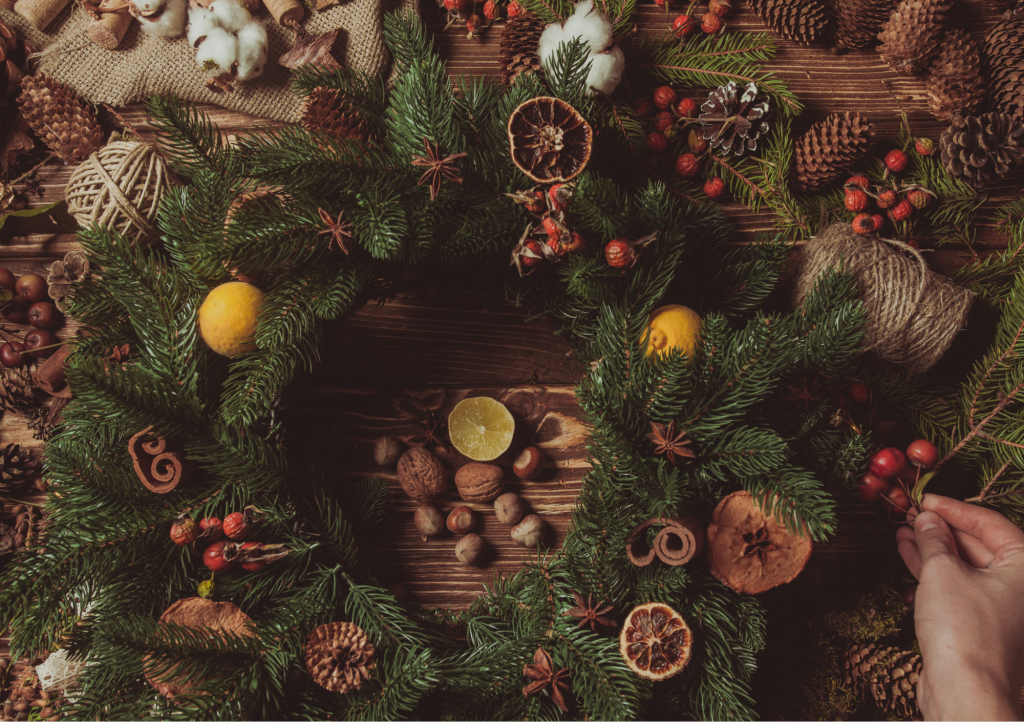 Join us at our Wreath Making Workshop hosted by Claire Denman of @theflowershop_pulborough in our heated garden tent at The Angel Inn.
Whilst you're here, enjoy a complimentary glass of mulled wine, tea or coffee along with a freshly baked mince pie and receive 15% off a lunch reservation following the workshop.
Tickets – £50 per person
To book you place call 01798 344445
The Angel Inn is voted West Sussex County winner of the National Pub & Bar Awards 2022 and accommodation is also available to book for your wintry escapes. Book a Petworth stay.
Join us for our next event in our Wine Dinner Series with Champagne Drappier. This includes a guided wine tasting paired with an original five course menu prepared by Head Chef Aarron Foster and inspired by their world-renowned Champagnes.
Book your tickets now.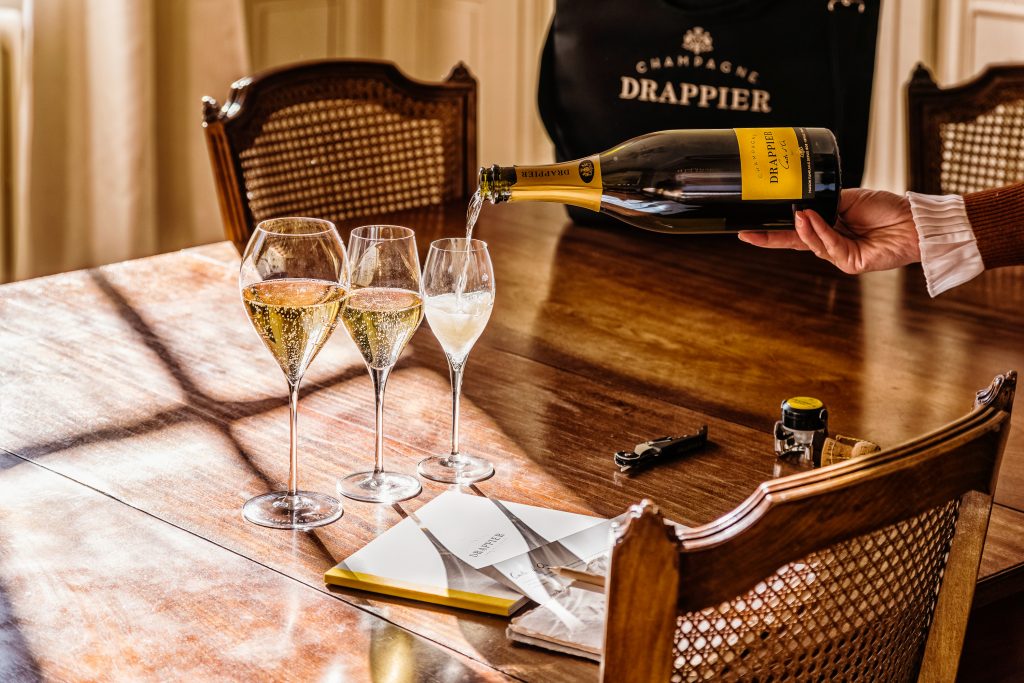 Petworth Christmas Market Saturday 3rd December 11am – 7pm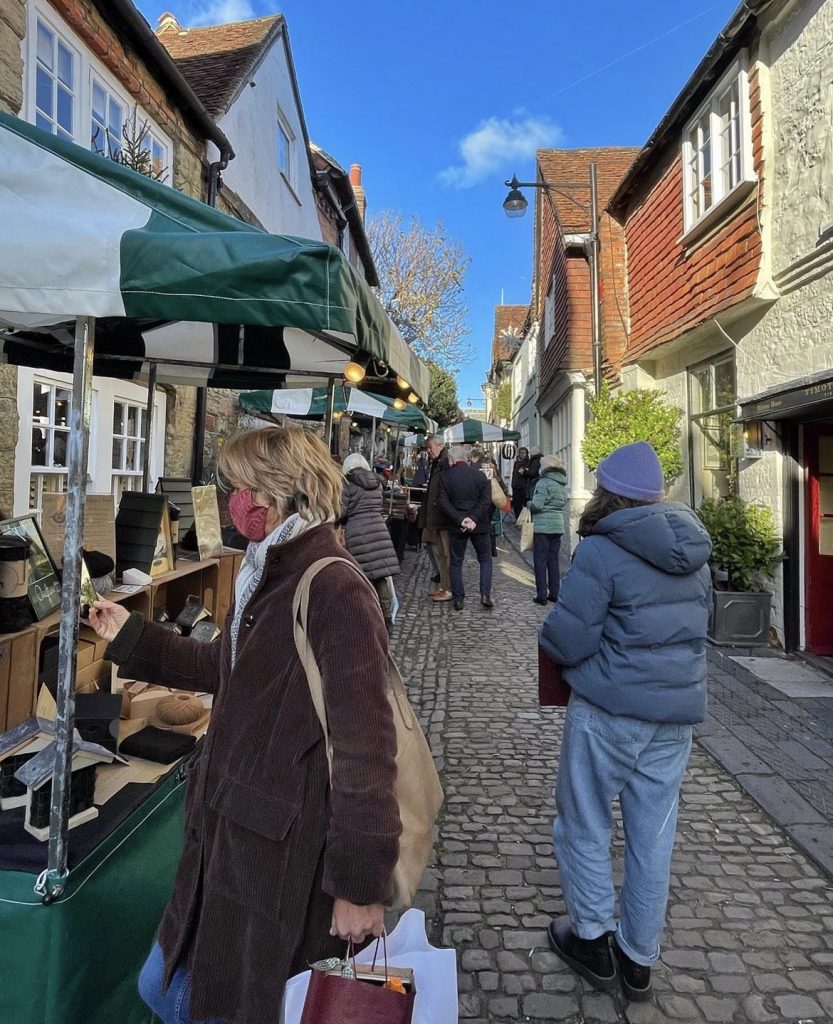 The much loved Petworth Christmas Market 'Petworth Christmas Cracker' returns on Saturday 3rd December from 11am – 7pm for more festive fun. Expect a fabulous festive celebration showcasing all that the town has to offer including artisan delights, gifts and hampers from The Hungry Guest and luxury gifts and homeware from Augustus Brandt and antique treasures from Petworth Antiques Market. The Hungry Guest are thrilled to present performances from the infamous Sussex Steel outside The Hungry Guest on the high street once again this year.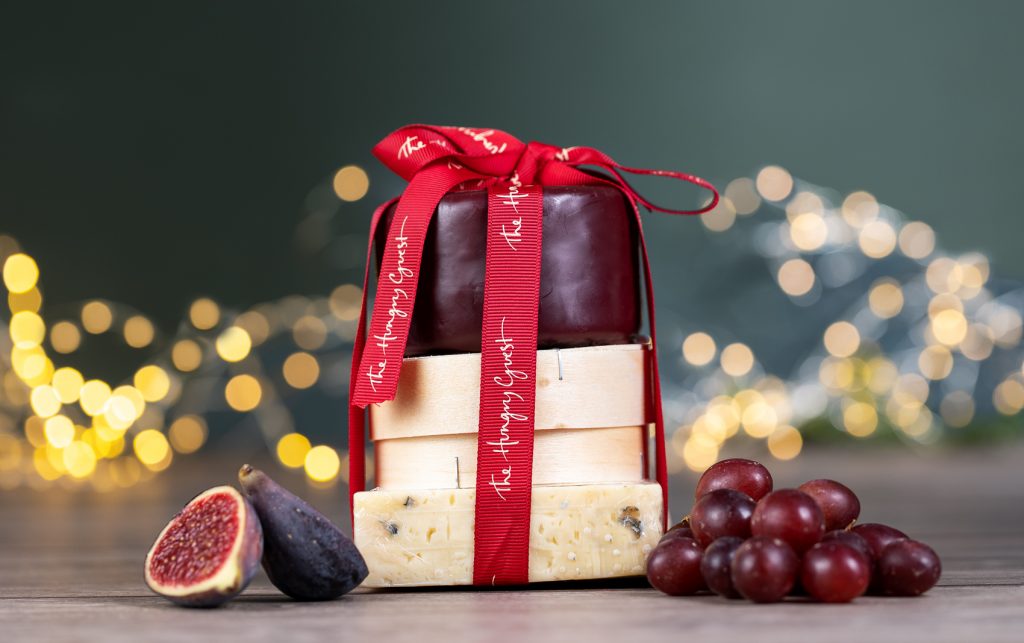 If you are unable to make the festivities, you can explore the full The Hungry Guest Christmas Collection online. As always, the hampers and gifts celebrate the finest local and artisan producers, and The Hungry Guest are pleased to introduce a new range of mini hampers and cheese stacks, sure to delight the most discerning foodies
For updates on all that's happening at Petworth Places, be sure to follow us on Instagram @petworthplaces.